What is a Sublease?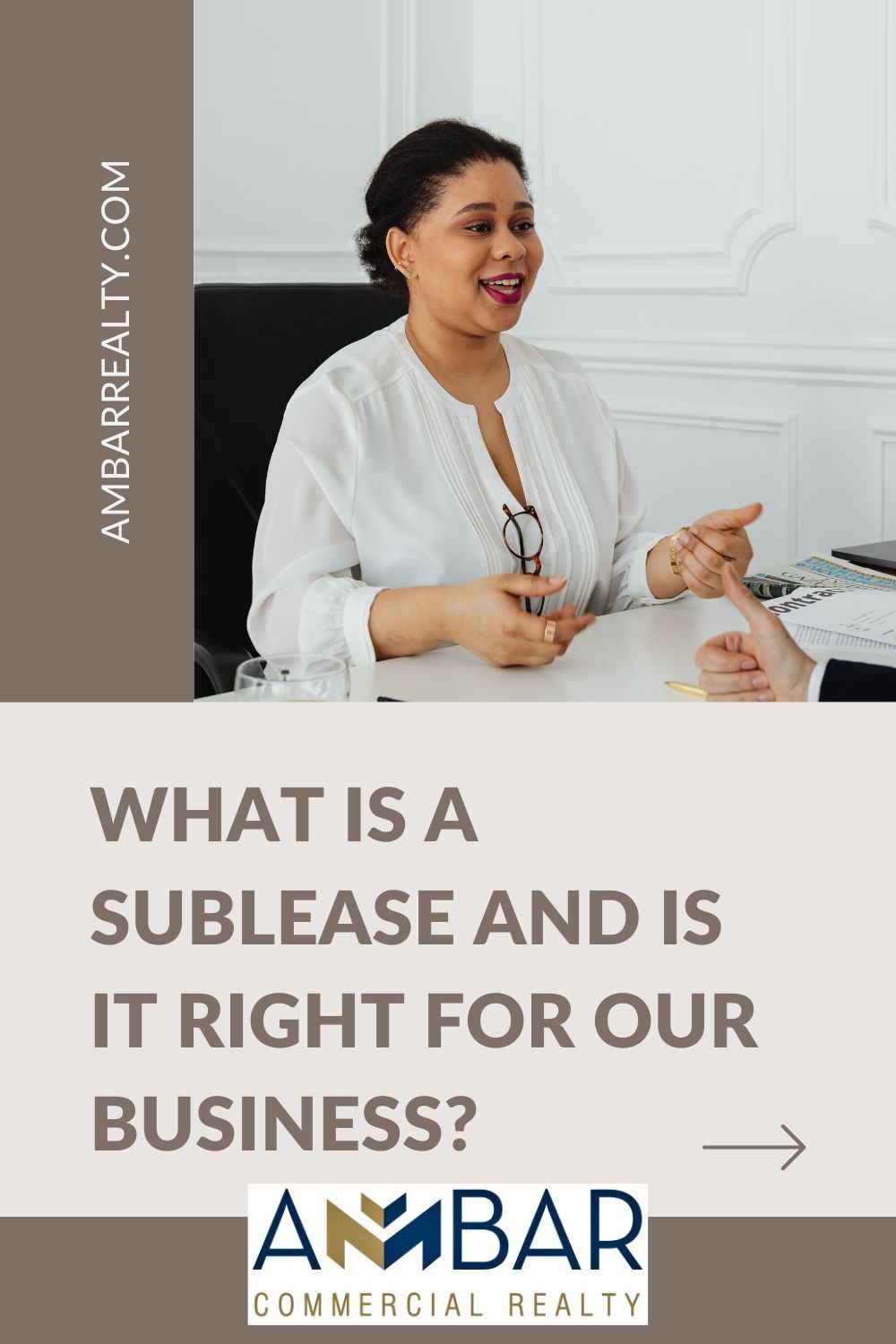 A sublease is a lease by the leasee of an estate, business, office building, or other property to a third person conveying all or part of the property for a shorter term than that for which the leasee originally holds. This is technically a new contract between the leasee and the sub leasee. The original leasee actually turns into a sublease or in this new contract. For instance, if you owned a building and you leased it to a company, that company can then turn around and sublease that space to another business or company still taking on the responsibility but then putting the payment and any additional responsibility onto the sub leasee.
A commercial sublease is a similar arrangement when a business lease is a commercial property from a tenant or a sub landlord rather than entering into a lease with the landlord directly. The sub leasee and leasee need to get permission from the landlord or building or property owner in order to conduct a sublease. The leasee can't simply rent out space without prior permission an agreement from the original owner.
Is a sublease right for your business?
A sublease and a subletting space can be a great option for companies that are in the early stages of high growth. They may have limited resources and cannot commit to a long-term lease so a sublease might be ideal. Commercial landlords don't typically lease office space for less than three years so for new companies that are just getting off the ground and may not need a certain space for long periods of time or they are rapidly outgrowing their space, a sublease might be the best option.
In tighter markets or when substantial tenant improvements are required, most landlords and business owners require a five-year lease so a shorter sublease is a great option for any company concerned that they might outgrow their space quickly.
Disadvantages of a sublease.
Business incompatibility might be a disadvantage to a sublease. Depending on zoning laws and whether or not the landlord allows it, a sublease may or may not be the best option. If the subtenant defaults on payments the entire space is still the original responsibility of the leasee according to the original lease. If you are the leasee or the middleman between the sub leasee and the landlord or owner and the sublease he does not pay, you will remain on the hook to the landlord or property manager. If you are the sub-leasee, remember that the original leasee is still the main responsible party on the lease agreement.
Advantages of a sublease.
You may have a shared space in which you can benefit from shared customers, resources, networking, utilities, and workplace diversity. There's also more flexibility in a sublease agreement and it might be easier to take on a sublease rather than lease an entire office building or space that you may or may not need.
Whether you are considering a sublease or you're the leasee and you're looking to sublet property or space, it's important to understand the pros and cons, advantages and disadvantages, and whether it works for both you and the other parties involved both short-term and long-term. If you have questions about subleasing property or you need a property to sublease, give us a call. We're happy to work through all the numbers for you to figure out if this is the best option for your business and your company.
---
For expert tenant representation in White Plains New York and surrounding communities such as Tarrytown, Yonkers, new Rochelle, Port Chester and Greenwich, contact our office at any time.
Additional Advice and Tips
How Do You Calculate Loss Factor?
Insider Tips on Getting the Best Bargain on Lease Renewals
How To Negotiate The Best Office Lease For Your Startup
5 Reasons You May Need a Tenant Representative
What is the Difference Between an Assignment and a Sublease?